A funky organ, a funky brass section, a steaming rhythm section, easily the best guitar player this part of the western hemisphere (okay, not counting Jan Akkerman) and the most soulful smokey singer you have ever heard. All of that and gorgeously crafted songs, a lot of soul and passion. That's the new album Not Over Yet by fusion veterans Back to Basic. It was released yesterday, June 25th.
For me this is no doubt the best album Back to Basic has ever released. And that's saying a lot. I suggest you install Equalizer APO, plug in your earphones and have a listen:
The album is available on many music platforms, including YouTube (see above) and Spotify and can be purchased via Amazon, among others.
For me this is no doubt the best album Back to Basic has ever released. And that's saying a lot.
Review
Honestly, what's not to like?
Admittedly, to some young folks out there the band's members may look like old rockers. And I guess they are that too. And a bit. Quite a bit actually, because these guys have come a long way. And all that life experience, the happiness and sorrow, the craftsmanship that goes into living and making music... all that comes together in these nine songs:
The band's signature sound can be heard right away in the album's opening song, Cold Sweat. It's as up-beat as can be and has you tapping your feet and playing your air drums and air trumpet from the very start. It's a promise for more to come.
I Don't Care About You may well be my favourite. I'm listening to the song while I'm writing this review and find I can hardly type, because my whole body is drawn into the song. It's funky, it's dirty and I love it.
Then again, it's hard impossible to remain immobile with most of the songs on this album, even the slower ones. Get With Me is another one of those. 'You bring the nasty out in me'... Right on, Theo! Fusion to the max with a great jazzy sax solo!
...it's

hard

impossible to remain immobile with

most of

the songs on this album...
The fourth song on the album, Heaven in Your Eyes, is a charming love song with country influences that I admit had to grow on me. I suppose it could be labeled as a country-rock ballad, but then again not quite. Why it had to grow on me, by the way, I can't explain. For now that I've heard the song a few times I actually think it's one of the album's best.
I guess it's just hard to be an outstanding song on this album with all the other great songs fighting for attention... easy kids!
In My Arms could well be an Al Green song. That's how much soul and swing it has. It starts off with a sexy piano, hammond organ duet. Everything comes together in this song. Definitely one of my favourites as well.
Love Don't Make No Sense at All has great hit potential. I can hear it being played on radio stations all over. It's ballady, rocky and soulful like only Back to Basic can make it sound.
Everything's Alright is one of the slower songs on the album. It's way too funky to be a ballad though. I can't get over that sexy organ sound. I also really like how the brass section doesn't go all out, but adds a vibe to the song that makes it outstanding.
One Word is another ballad as well as another song with hit potential. I admit, like Heaven in Your Eyes, it too had to grow on me, but this is another wonderful composition.
The last title had me worried a bit. But then again, it's Not Over Yet!
Anyway, the sting, as they say, is in the tail: Goodbye gave me goose bumps and actually brought tears to my eyes. Theo Braams (vocals) has a husky singing voice that fits seamlessly to all of the songs on the album. In contrast, Goodbye shows the soft, fragile side of his voice. This song is beautiful on its own, but the cello towards the end makes it gorgeous! It really is breathtaking. In a word: WOW!
Conclusion
Summing up: Not Over Yet is an album that every soul, jazz and fusion loving music lover should own. All songs are top notch. Some might take some getting used to, but once they grow on you, you will find yourself playing the entire album over and over again.
So, is this album worth spending your money on? Really? Haven't you read the review? It most certainly is! The arragements are great. The musicians all belong to the very best in Europe. It's well-crafted, it has some beautiful ballads, it has the typical Back to Basic cheerful soulful fusion sound and the cover is a piece of art. How can you go wrong?
Rating:
(5 out of five!)
Oh yeah, Tyn (Smit): not in a kinky sense, but you can hit me with that dirty organ sound any time!
Tyn: not in a kinky sense, but you can hit me with that dirty organ sound any time!
Back to Basic Live on Stage
Remember: Back to Basic will be performing live on Stage 1 at the Facet Jazz Festival Hillegersberg next Sunday June 30th 2019 at 3pm. Make sure you're there and have a party. I'm sure they will!
Back to Basic are:
Theo Braams: Lead Vocals
Michel van Schie: Bass & Clavinet
Sjoerd van Bommel: Drums & Backing Vocals
Leen van Rij: Percussion
Peter Broekhuizen: Tenor & Baritone Saxophone
Jel Jongen: Trombone
Tyn Smit: Wurlitzer, Hammond & Piano
Tjeerd van Zanen: Guitars
If you like Back to Basic (duuuuuhhh...) please click [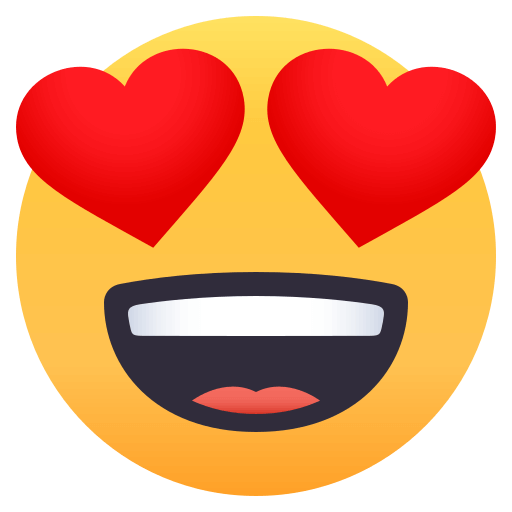 Love it!] below. Better yet: go and buy their album, play it for your friends and have them buy it as well!